Since I was in high school I've baked as an occasional hobby. During graduate school I wanted a hobby other than video games, so I decided to take it up once more. At the suggestion of a friend of mine, I'm going to use this page to document some of the baked goods I make, the recipes I use, and maybe pictures of some of my creations. Some of the recipes I'm known for are:
Brownies
My brownie recipe is the oldest I have. Its "Disgustingly Rich Brownies" from the Klutz press Kids Cooking book. I'm not going to link to a similar version since I think everyone should go out and buy the book (your kids will love it, and it may start a life long passion).
Scones (blueberry, lemon, etc)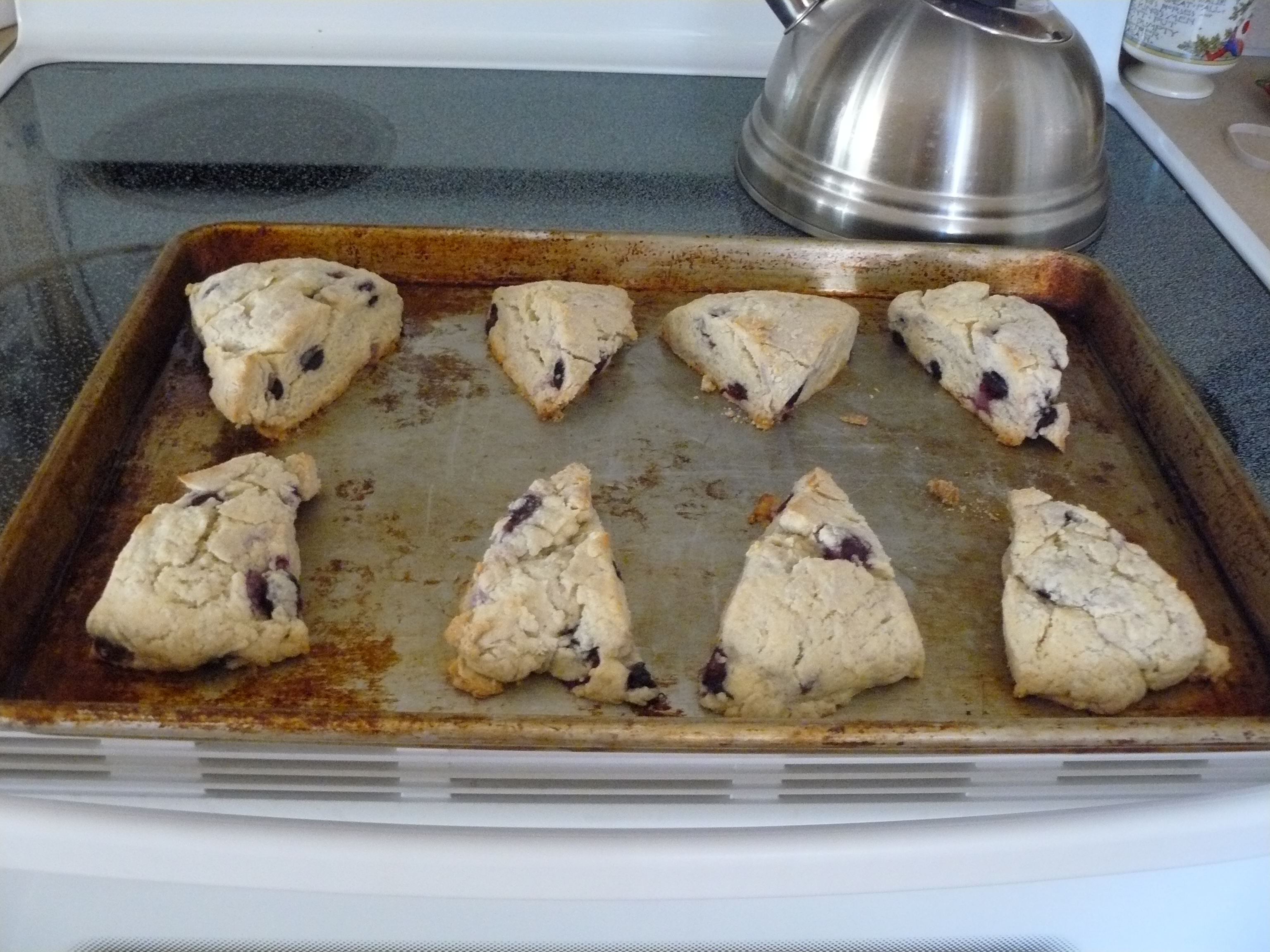 I made these so often and they were so well received that I've had requests years later for more. I used to have a recipe written down for this, but I lost it at one point. I found a similar recipe online at http://www.joyofbaking.com/scones.html and began modifying it based on the feedback I've gotten. I double the sugar to 1/2c, and cut the baking powder to 1t. I also make triangle shaped shaped scones by cutting the dough round into 8ths. If you want to add blueberries, I suggest 1c just after you get the dry and wet combined. For lemon, I do 1t lemon juice and 1t lemon peel; but expect the dough to be slightly moister. I usually bake for 18-20min.
Lemon bars
One of the few recipes I haven't lost, I use the lemon bars recipe from pg104 of the August 1999 issue of Cooking Light.
Coffee Cake
This was something I made back in highschool, but lost the recipe to. I found the following recipe online and the feedback has been excellent. http://southernfood.about.com/od/coffeecakerecipes/r/bl30220a.htm?p=1
Choc-chip cookies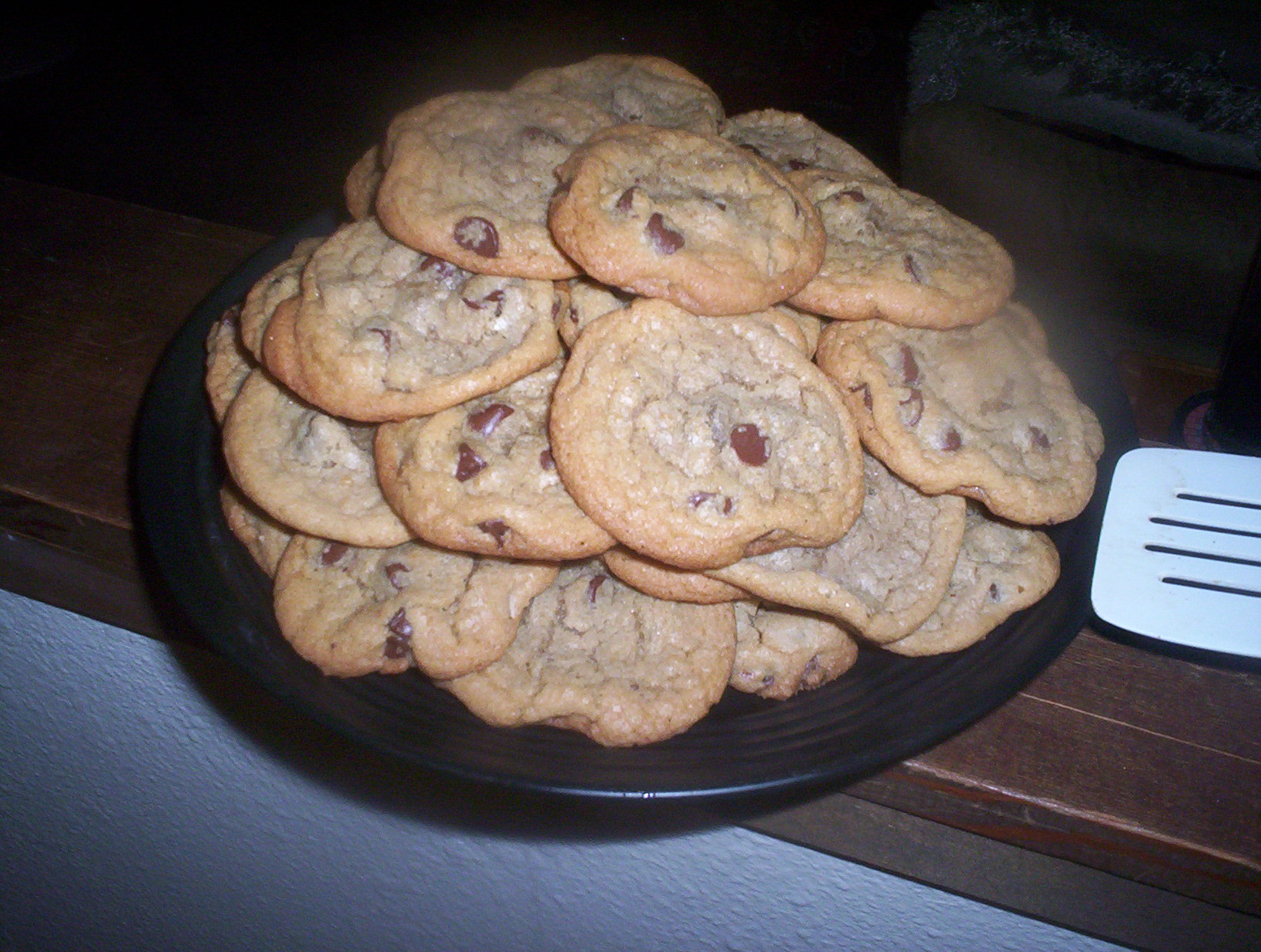 I use the recipe on the bag of the chocolate chip bag. When I first wanted to make cookies, I did what many kids go, I called my mom to get the secret family recipe. Turns out there isn't one, or at least the 'family' that uses this recipe is pretty big. I do make one modification to the recipe; since I like chewy/fluffy cookies instead of crisp, I substitute half the butter for shortening.
Banana Bread
Like scones, I at one point had a banana bread recipe (this wasn't even long ago), but I lost it. I tried this online recipe and was quite satisfied. http://www.elise.com/recipes/archives/001465banana_bread.php
Banana Muffins
When I began doing more baking in the summer after I graduated, I did a bunch of recipe hunting and found this one. http://allrecipes.com/Recipe/Banana-Crumb-Muffins/Detail.aspx
Blueberry Muffins
This is another recipe I found in the summer after grad school, not particular complicated, but well received. http://allrecipes.com/Recipe/To-Die-For-Blueberry-Muffins/Detail.aspx
Pumpkin cupcakes
I found this recipe online a few years back after a friend's girlfriend requested pumpkin muffins. For being a not-from-scratch recipe, its actually quite good http://www.cooksrecipes.com/cake/quick_and_easy_pumpkin_cupcakes_recipe.html
Strawberry-Lemon muffins
The preperation calls for a lot of bowls, but the end result is really delicious. I have made one change and changed the glaze from 1T lemon juice to 2t lemon juice and 1t water. http://www.pastrywiz.com/archive/recipe/0263.htm
Pumpkin Bread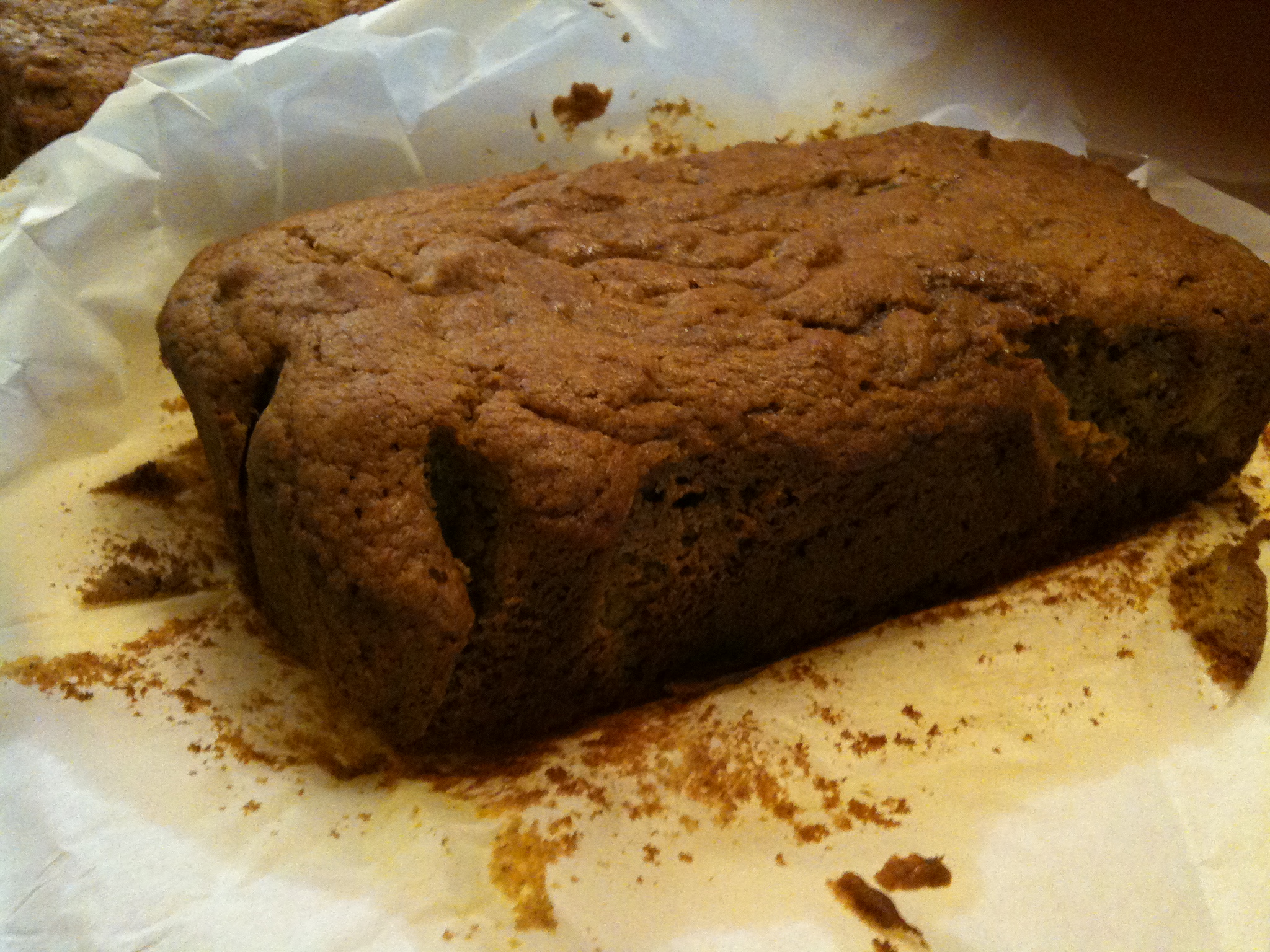 I added this recipe during fall/winter of 2009. I'll often leave out the walnuts since I don't often have them around. http://www.foodgeeks.com/recipes/55